Segway Adventures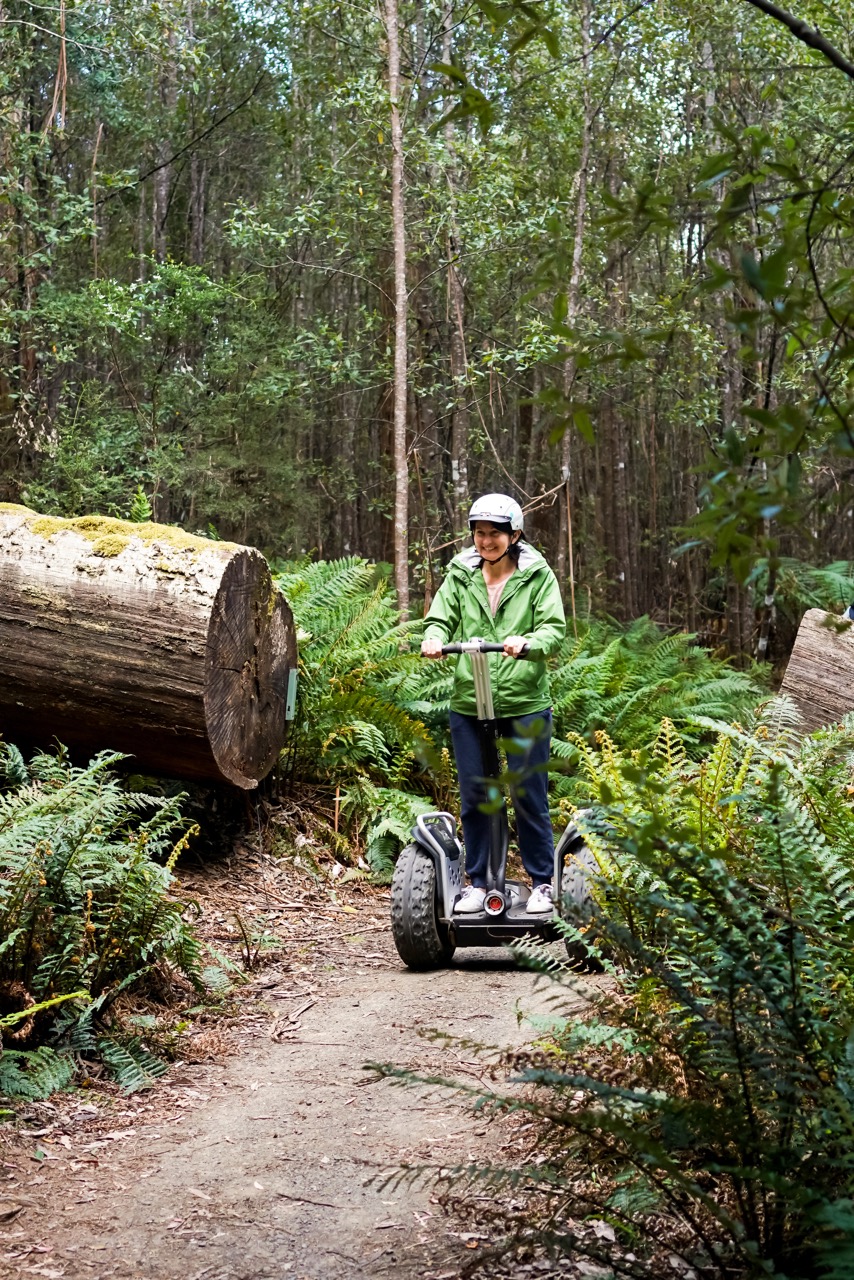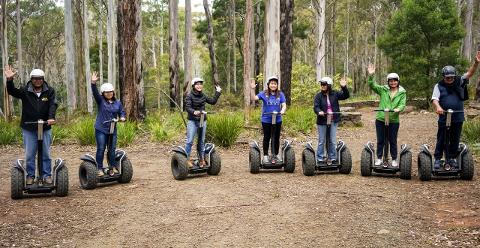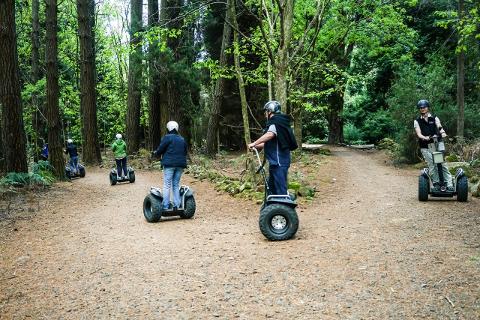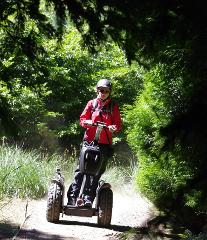 Duration: 90 Minutes (approx.)
Product code: Segway
Explore Hollybank with one of Australia's Top 10 Segway Tours! Discover the uniqueness Hollybank's trees from the forest floor on this relaxing off-road tour. This tour lasts up to 1.5hrs including training. Digital photos are included in the tour.

We must point out that Segway Tours are an adventure activity and falls do occur. Some physical and mobility issues preclude riding safely. For this reason you should not undertake a Segway tour if you are pregnant, or at risk of osteoporotic fractures or any other medical condition which increases your chance of injury if you do fall. If you are able to walk up and down a flight of stairs completely unsupported by rail, walking stick or other person, you should be able to pick up the balancing skills required.

Please note: If your preferred session time is unavailable or if your discount voucher does not appear to be working - please call us and we will organise your booking directly! We will do our best to accommodate your preferred time.


Combo Adventure Packages
Before selecting the session time of your second activity, please remember to allow for 2-hours for a Segway Adventure!

Booking with Promo Discounts:

If you are trying to book using a discount voucher (like the entertainment card) and it does not appear to be working if you can pay in full online, make a note in the special requirements section and we will reimburse the difference when a valid voucher is provided on arrival or give us a call on 03 6395 1390, We sincerely apologise for any inconvenience.
Participation Requirements:

Min Age: 12 years old (No adult participating supervision required from 13yrs+)
Weight limit: 45kg - 117kg
Participants Under 12 years old: Mountain Bike Hire Option available to join the Segway Tour.
Minimum of 2 guests for tour to operate.
The tour has not been designed for persons:
Who are at any stage of pregnancy (risk of abdominal
trauma).





Who has a recent fracture to their extremities, needs the
assistances of crutches/walking stick/walking frame, who is in a moon boot or
any form of brace.





A guest should seek medical advice from their doctor
should there be any doubt as to their ability to safely accommodate the
stresses associated with the Segway Tour.

Who have spinal conditions (including neck).